Events & Promotions
 
We are extremely pro-active in participating in events which help gain more exposure for both our company and our vast portfolio of brands.
 
We participate in a major food exhibition annually, the last one being IFE 2013 in London. Please click here to browse through the gallery.
 
Chinese New Year is a very busy time for us. Last year we spent it in the busy streets of London Chinatown to promote Vitasoy!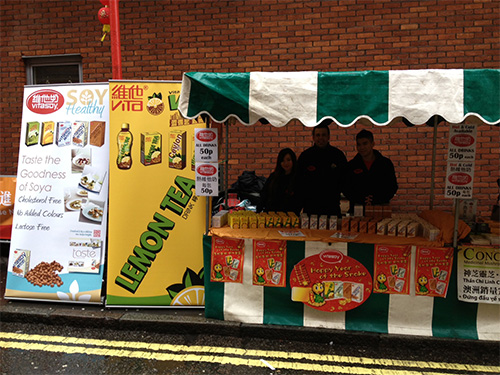 We believe in building and maintaining healthy work relationships with our customers, therefore we strive to ensure that we offer the optimal amount of support to them.

Not only can our Marketing Department design bespoke point-of-sale materials, e.g. posters, but they also do product demonstrations.